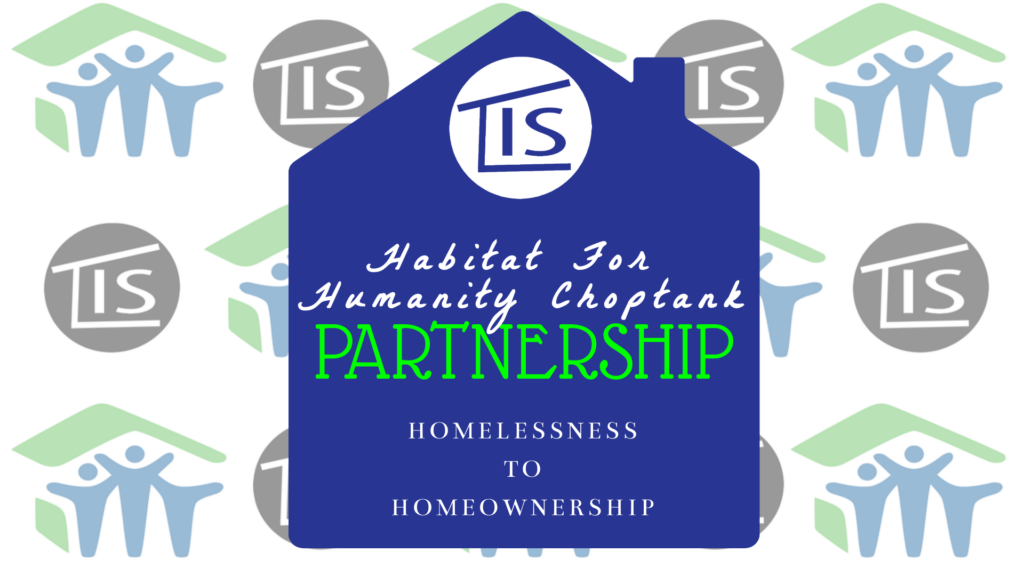 This is what YOUR SUPPORT makes possible!
We are extremely excited to announce that we have partnered with Habitat for Humanity Choptank! Our organizations have entered into a pilot program that enables qualifying TIS guests to transition to Habitat and fulfill their educational and other requirements necessary to become HOMEOWNERS!
We are currently leasing a Habitat house, and our first family is making their way through the program. So far, they are doing very well, and we are incredibly proud of them!
Watch the video below to hear Julie, Fran, and Jen (the head of our pilot family) talk about how the partnership works.